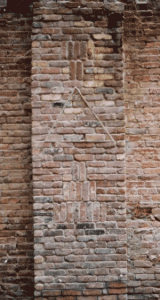 This week I'd like to share with you a bit of intriguing Americana with an unusual religious twist. It's a true story about a famous Christian soap maker of early America and his brick cipher which The New Yorker magazine called the "Mystery on Pearl Street".
To give you a sense of this story, New York's own Historic Districts Council called this brick symbol an "American Da Vinci Code", The New York Times headline ran, "Three Cryptic Shapes Pose a Puzzle" and USA Today proclaimed "Symbol on NYC building a History Mystery".
Our story begins with William Colgate, one of America's early success stories. When you think of Colgate you're probably thinking of toothpaste, but Mr. Colgate actually began his entrepreneurial endeavors as a soap and candle maker in Baltimore, Maryland. Eventually Mr. Colgate moved to New York and became one of the most influential and wealthy men of that era. But that is only the most well-known part of the story.
What many don't know is that William Colgate was also a devout Baptist who founded the Baptist Education Society in 1817. In an intriguing twist which could be taken out of a Dan Brown novel, the Baptist Education Society was founded by 13 men, with 13 dollars, 13 prayers, and 13 articles. The Baptist Education Society eventually became Colgate University located at 13 Oak Drive in Hamilton, New York.
In honor of their most unusual beginnings each year on Friday the 13th Colgate alumni are encouraged to wear Colgate apparel. Appropriately, today, Colgate's senior honor society is composed of 13 women and 13 men.
But back to William Colgate;
In 2001, the above brickwork symbol was discovered on a building at 211 Pearl Street. This building was built by William Colgate in 1832.  211 Pearl Street, just a few blocks from the former World Trade Center towers was one of Colgate's most valued properties and was willed to his children with the stipulation that it could not be sold for 15 years after his death.  Even though the building was eventually torn down several years after the discovery of the symbol, due to the dedicated efforts of Alan Solomon, the brickwork symbol was preserved.
This brick symbol has baffled researchers and symbologists since its discovery, earning it the title of "American Da Vinci Code". So what is the deal with the "American Da Vinci Code" and why was William Colgate and the Baptist Education Society so enthralled by the number 13? Is there a connection between the two?
For those of you who have regularly read my blog or my novel The 13th Enumeration you probably have a pretty good idea what I think about the subject, but I would love to hear your thoughts.
Was it a conspiracy?
Maybe good natured fun?
Just an unusual coincidence?
Was the Illuminati involved ;)?
Or was there a deeper more meaningful connection between the brick symbol, the number 13, and William Colgate's faith?
If nothing else I encourage you to read the New Yorker's article above. It is an intriguing story for sure. And if you are still not satisfied you might find my novel The 13th Enumeration food for further thought. In the novel I give… well, excuse the pun, a novel idea on William Colgate's seemingly bizarre interest in the number 13 and his most unusual brick symbol. For a limited time you can purchase my highly rated novel, The 13th Enumeration on Amazon for just .99 cents.

Widget not in any sidebars

Book Synopsis: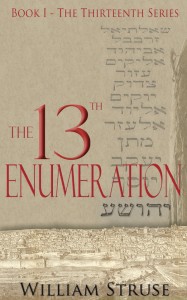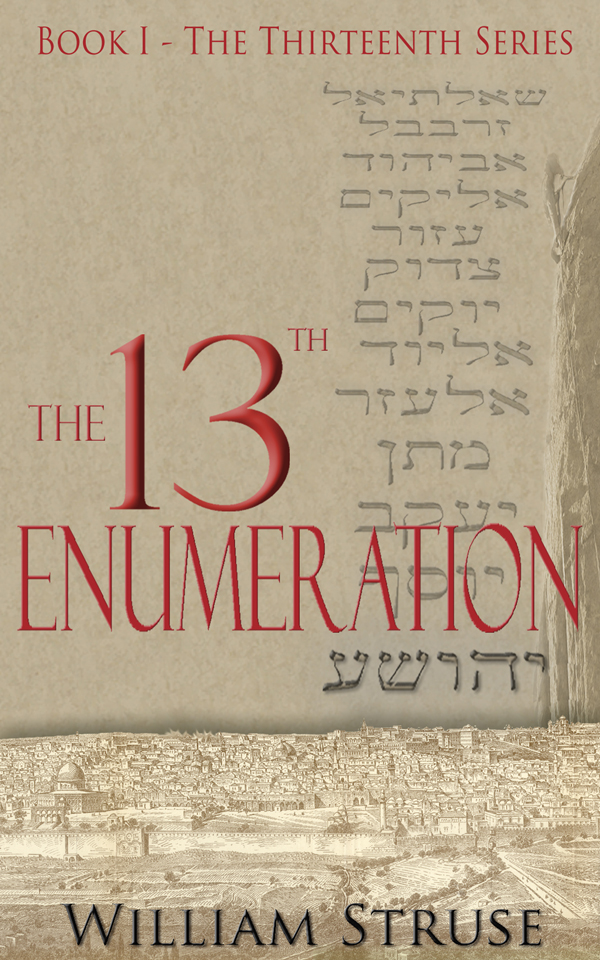 A Conspiracy Directing the Affairs of Mankind – A Secret they don't want you to know – A Truth that will change the World
In 43 AD, Levi ben Cheleph, a Roman customs official, composes a controversial genealogy of Jesus. For the next nineteen centuries, this list becomes one of the most disputed texts of the New Testament and the basis for one of the most important Biblical secrets of all time. The 13th Enumeration is the key to that forgotten secret.
Darius Zarindast, CEO of Aquarius Elemental Solutions, is on a quest to destroy those he believes are responsible for the death of his father and the status of his homeland, Persia, as a third-world dictatorship ruled by religious fanatics. Darius finds evidence that this group, which he calls the Order, is also part of a centuries-old conspiracy to keep the secret of the 13th Enumeration. This secret, he learns, is their greatest fear because it is the key to information that could destroy them. His research into this secretive group of people is compiled in a dossier he calls FILE-13. Darius believes some of history's most influential men are somehow connected to the secret:

• Sir Isaac Newton, one of the most influential scientists of all time, spent a good portion of his life looking for a hidden biblical code.


• Charles Thomson, one of only two signers of the original Declaration of Independence, was responsible for the most notorious symbols in American history. This symbol, known by only a few, is a key to the secret.


• William Frishmuth, a German chemist and secret agent for Abraham Lincoln, was so valued for his services he was paid two hundred dollars from Abraham Lincoln's private purse.

• William Colgate of Colgate/Palmolive, one of America's early entrepreneurs, owned a building which featured an unsolved brick symbol—a symbol which today is known as the "American Da Vinci Code." This cipher holds the key to the forgotten secret.

• Sir Robert Anderson, commissioner of Scotland Yard during the Ripper murders, almost discovered the secret.
As Darius's plot for revenge matures, he initiates the most devastating attack in the history of New York's financial district. With Manhattan Island a ghost town, Darius uses the ensuing events to perpetrate the greatest financial manipulation of all time. Just when he has the world convinced he is its savior, Darius Zarindast destroys his entire corporate empire, causing the largest financial meltdown in history. He has finally realized his revenge. The only bitterness in his cup of retribution is his inability to solve the secret of the 13th Enumeration.
In this battlefield of revenge, conspiracy, and superstition, an archeological discovery is made in Capernaum, Israel—a discovery which will forever change the way the prophecies of the Bible are understood. Zane Harrison, a dig volunteer, and Rachael Neumann, daughter of the director of Israeli Antiquities, unwittingly stumble upon an incredible treasure of artifacts. Their find leads to the rediscovery of the 13th Enumeration. They soon learn their discovery is the key to a mathematical cipher found in the very first chapter of the New Testament, an ancient code which has profound implications regarding the status of Jesus Christ as the biblical Messiah. The unearthing of this ancient secret places them directly in the crosshairs of the Order. Will they be able to share their discovery with the world before the Order destroys the evidence and once again erases all knowledge of the 13th Enumeration from the pages of history?
The 13th Enumeration is a thrilling page-turner which weaves little-known historical and biblical facts into a plot that could have been taken from today's headlines. The explosive conclusions of this story will leave the secular and Christian reader alike wondering if this is really a work of fiction—or the greatest discovery of our generation.
  *      *      *
To read one of the 270 Amazon reviews or purchase the book you can visit my author page here: William Struse
FREE Book Download:
If you would like to learn more about Biblical history and Bible prophecy, you might also appreciate my books in the Prophecies and Patterns series.
At the following link you may download one of the three books shown below.  If you like the book and would like to download the other two, all I ask is that you subscribe to my blog. I won't share your email or spam you with advertisements or other requests. Just every couple of weeks I'll share with you my love of Biblical history and Bible Prophecy. Should you decide you no longer wish to be a subscriber you can unsubscribe at any time.
Click the following link to download your Free book: Book Download
I hope you'll join the adventure!
Subscribe to Blog via Email