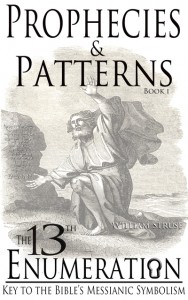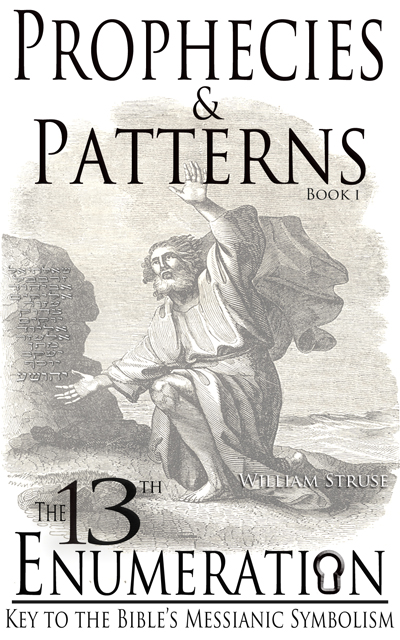 For those waiting for the release of my new book The 13th Enumeration: Key to the Bible's Messianic Symbolism I am happy to say I have completed it ahead of time. As promised, subscribers to my blog will receive a complimentary copy of the book by downloading the digital version here: Book Download
I am happy to give the book away free of charge but please abide by the terms found on the download page. If you would prefer to purchase a Kindle version please see my Amazon author page here: William Struse 
After reading the book would you please consider writing a review on Amazon. Two words, two sentences, or two paragraphs, it doesn't matter. Just share your honest opinion about the book. This helps the book gain credibility and allows it to reach more people. You can write your Amazon review here: Book Review: The 13th Enumeration: Key to the Bible's Messianic Symbolism.
If you are not a subscriber to my blog, but would like to receive a complimentary digital copy of the book please consider subscribing below. Once you've confirmed your subscription you will be directed to a page where you may download the book.
FREE Book Download:
If you would like to learn more about Biblical history and Bible prophecy, you might also appreciate my books in the Prophecies and Patterns series.
At the following link you may download one of the three books shown below.  If you like the book and would like to download the other two, all I ask is that you subscribe to my blog. I won't share your email or spam you with advertisements or other requests. Just every couple of weeks I'll share with you my love of Biblical history and Bible Prophecy. Should you decide you no longer wish to be a subscriber you can unsubscribe at any time.
Click the following link to download your Free book: Book Download
I hope you'll join the adventure!
Subscribe to Blog via Email