Thoughts on Daniel 9:24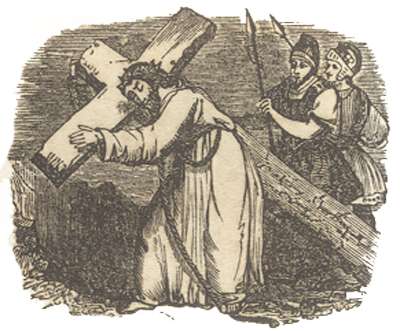 Daniel :24
 Seventy weeks are determined upon thy people and upon thy holy city, to finish the transgression, and to make an end of sins, and to make reconciliation for iniquity, and to bring in everlasting righteousness, and to seal up the vision and prophecy, and to anoint the most Holy.
Daniel 9:24 above summarizes the purpose of the 70 "weeks" prophecy by giving six goals which are to be accomplished during that period. These six goals are tied to Daniel's "people", the "holy city" Jerusalem, and the coming of the Messiah. They are as follows:
Finish the transgression
Make an end of sins
Make reconciliation for iniquity
Bring in everlasting righteousness
Seal up the vision and prophecy
Anoint the most Holy
Most Christian scholars today believe the Messiah of Daniel 9 refers to Yeshua/Jesus. Yet there is a curious disconnect in how they interpret the 6 goals of Daniel 9:24. Would you believe many claim not a single one of the above six goals are to be understood within the context of Jesus' death and resurrection? Think about that for a minute… Nothing Jesus accomplished at Calvary is related to the prophecy of 70 weeks. They believe all those events took place in an undefined and ongoing period of time between the 69th & 70th week of Daniel 9. It seems incredible to me that the most important Messianic prophecy in the Scripture is silent on the single most important act of the Messiah's efforts on our behalf.
The reason for this incredible interpretation is simple. If any of the above 6 goals of Daniel 9:24 were accomplished by Jesus at Calvary then they, by the context of Daniel 9:24, had to have happened during the 70th week.

Daniel 9:24   Seventy weeks are determined upon thy people and upon thy holy city to…."
I realize that many prophecy teachers will argue that the prophecy was given to Daniel's "people" so it cannot be a prophecy related to the reconciliation of all mankind. Take a good look at those 6 goals once again and ask yourself if it is a reasonable interpretation to believe none of 6 goals of Daniel 9:24 refer to 1st coming of Jesus and his sacrifice on our behalf.  I leave you with a few related Scriptures to consider:
Hebrews 9:24-26   For Christ is not entered into the holy places made with hands, which are the figures of the true; but into heaven itself, now to appear in the presence of God for us:  Nor yet that he should offer himself often, as the high priest entereth into the holy place every year with blood of others;  For then must he often have suffered since the foundation of the world: but now once in the end of the world hath he appeared to put away sin by the sacrifice of himself.
Romans 6:22   But now being made free from sin, and become servants to God, ye have your fruit unto holiness, and the end everlasting life.

John 5:36  But I have greater witness than that of John: for the works which the Father hath given me to finish, the same works that I do, bear witness of me, that the Father hath sent me.
Hebrews 2:16-17  For verily he took not on him the nature of angels; but he took on him the seed of Abraham.  Wherefore in all things it behoved him to be made like unto his brethren, that he might be a merciful and faithful high priest in things pertaining to God, to make reconciliation for the sins of the people.
Colossians 1:20   And, having made peace through the blood of his cross, by him to reconcile all things unto himself; by him, I say, whether they be things in earth, or things in heaven.
2 Corinthians 5:18-19   And all things are of God, who hath reconciled us to himself by Jesus Christ, and hath given to us the ministry of reconciliation;  To wit, that God was in Christ, reconciling the world unto himself, not imputing their trespasses unto them; and hath committed unto us the word of reconciliation.
Romans 5:8-12  But God commendeth his love toward us, in that, while we were yet sinners, Christ died for us.  Much more then, being now justified by his blood, we shall be saved from wrath through him.  For if, when we were enemies, we were reconciled to God by the death of his Son, much more, being reconciled, we shall be saved by his life.  And not only so, but we also joy in God through our Lord Jesus Christ, by whom we have now received the atonement.  Wherefore, as by one man sin entered into the world, and death by sin; and so death passed upon all men, for that all have sinned:
1 Peter 2:24   Who his own self bare our sins in his own body on the tree, that we, being dead to sins, should live unto righteousness: by whose stripes ye were healed.
Hebrews 1:6-8   And again, when he bringeth in the firstbegotten into the world, he saith, And let all the angels of God worship him.  And of the angels he saith, Who maketh his angels spirits, and his ministers a flame of fire.  ut unto the Son he saith, Thy throne, O God, is for ever and ever: a sceptre of righteousness is the sceptre of thy kingdom.
Philippians 1:11   Being filled with the fruits of righteousness, which are by Jesus Christ, unto the glory and praise of God.
Galatians 2:21   I do not frustrate the grace of God: for if righteousness come by the law, then Christ is dead in vain.
2 Corinthians 5:21   For he hath made him to be sin for us, who knew no sin; that we might be made the righteousness of God in him.
Romans 10:3-6   For they being ignorant of God's righteousness, and going about to establish their own righteousness, have not submitted themselves unto the righteousness of God.  For Christ is the end of the law for righteousness to every one that believeth.  For Moses describeth the righteousness which is of the law, That the man which doeth those things shall live by them.  But the righteousness which is of faith speaketh on this wise, Say not in thine heart, Who shall ascend into heaven? (that is, to bring Christ down from above:)
FREE Book Download:
If you would like to learn more about Biblical history and Bible prophecy, you might also appreciate my books in the Prophecies and Patterns series.
At the following link you may download one of the three books shown below.  If you like the book and would like to download the other two, all I ask is that you subscribe to my blog. I won't share your email or spam you with advertisements or other requests. Just every couple of weeks I'll share with you my love of Biblical history and Bible Prophecy. Should you decide you no longer wish to be a subscriber you can unsubscribe at any time.
Click the following link to download your Free book: Book Download
I hope you'll join the adventure!
Subscribe to Blog via Email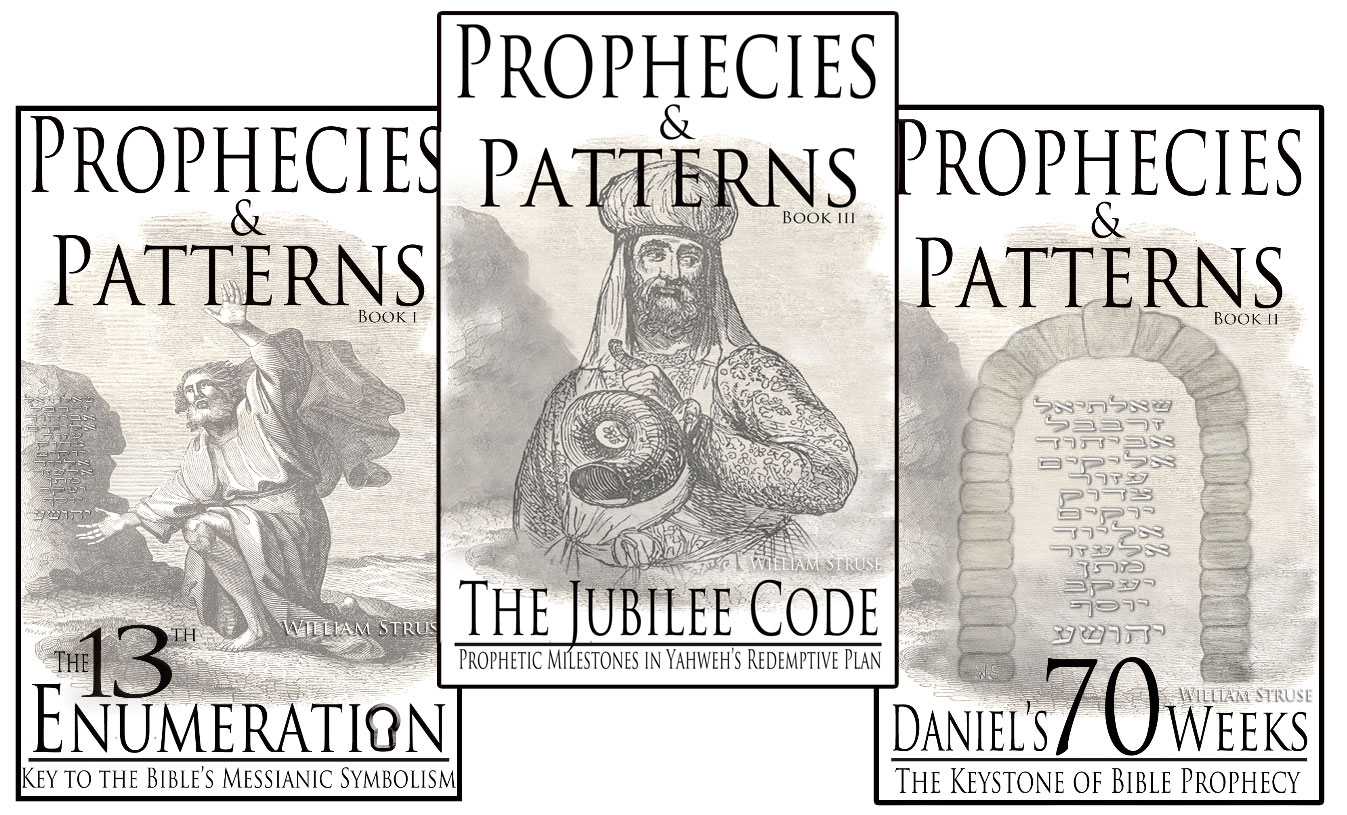 More Articles related to the prophecy of 70 Weeks and 2nd temple era chronology:
The "Artaxerxes" Assumption – The best kept secret of Old Testament chronology.
The Fifth Command – Why do prophecy teachers ignore it?
Ezra: Priest & Scribe – Part I – Defining "Artaxerxes" in the context of Ezra.
Ezra: Priest & Scribe – Part II – Ezra, Darius even "Artaxerxes".
Nehemiah: The Governor– Nehemiah's place in the 2nd temple chronology
Queen of Persia – Part I – Defining Esther is the context of the 2nd Temple era.
Queen of Persia – Part II – Defining Esther is the context of the 2nd Temple era.
A New Testament Cipher – The key to unlocking the prophecy of Daniel's 70 Weeks.
Ezekiel's 13th Month– Key to understanding Biblical "time" in the 2nd Temple era
6 milestones – Seventy Weeks – Defining the purpose of the Messiah within Daniel's 70 "weeks".
The Messiah Factors (Part I): Decoding 13 & 14 – Symbolism of the Messiah
The Messiah Factors (Part II): The Countdown – Proving Yeshua/Jesus is the Messiah promised in Daniel 9.