Yeas ago I set out to see if I could figure out exactly what day Israel crossed over the Jordan river into the Promised Land. Based upon my calculations Israel camped at the Jordan river exactly 40 years, to the day, from the Exodus of Egypt. Further, exactly 40 years, to the day, from the Red Sea crossing , Israel crossed over the Jordan river into the Promised Land.  Take a look and see what you think.
Click on Image for full size: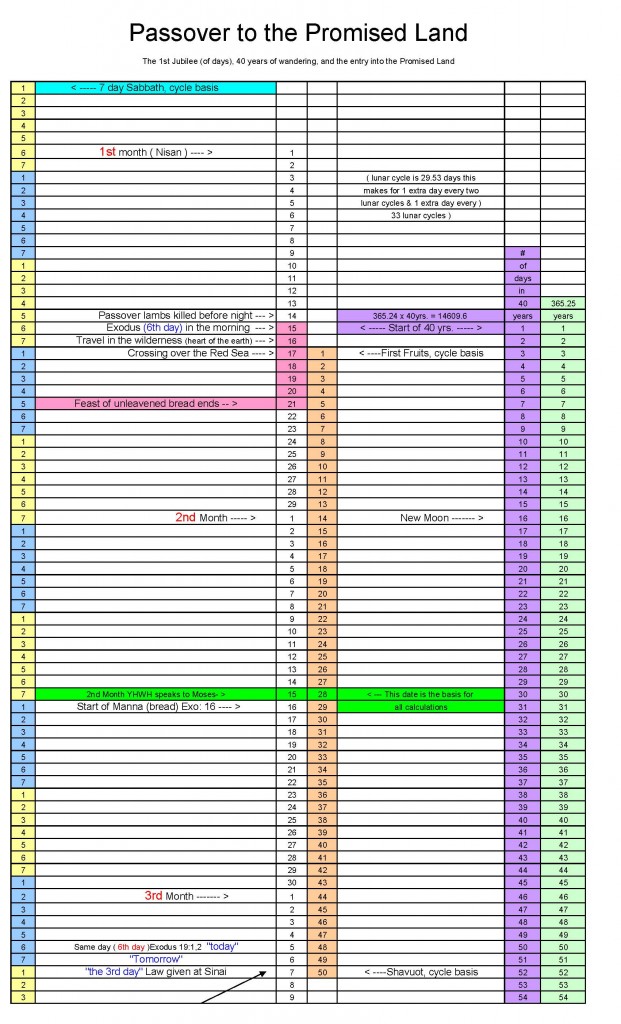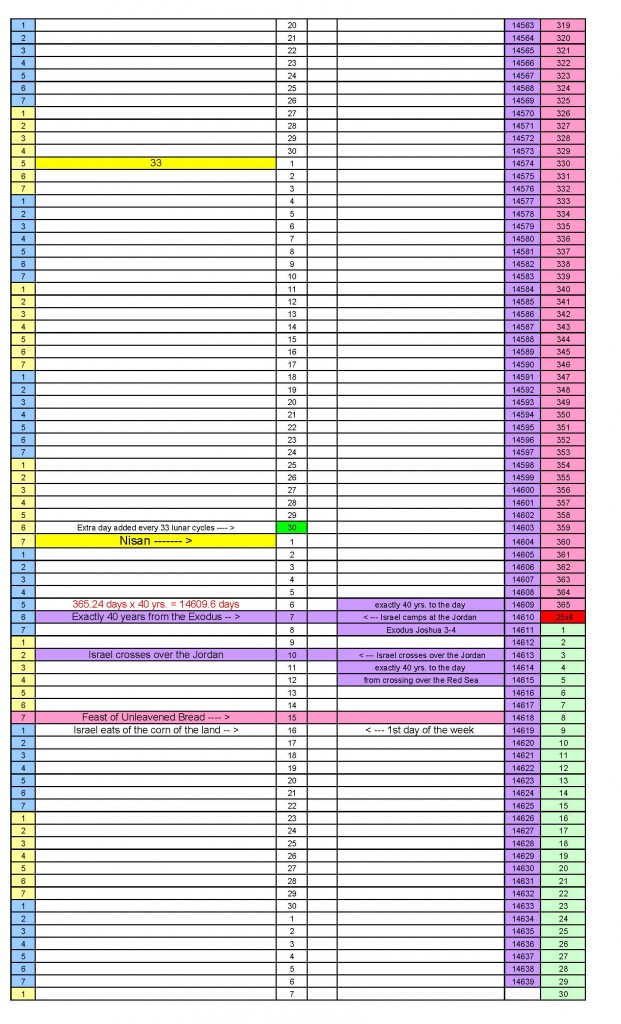 I only included the first and last pages of my chart.  The entire 188 page chart in PDF format can be found here: Passover to the Promised Land
Special Offer:
Subscribe to my blog and you'll receive a complimentary copy of the first book in my new series on the Messianic symbolism of the Bible:
The 13th Enumeration: Key to the Bibles Messianic Symbolism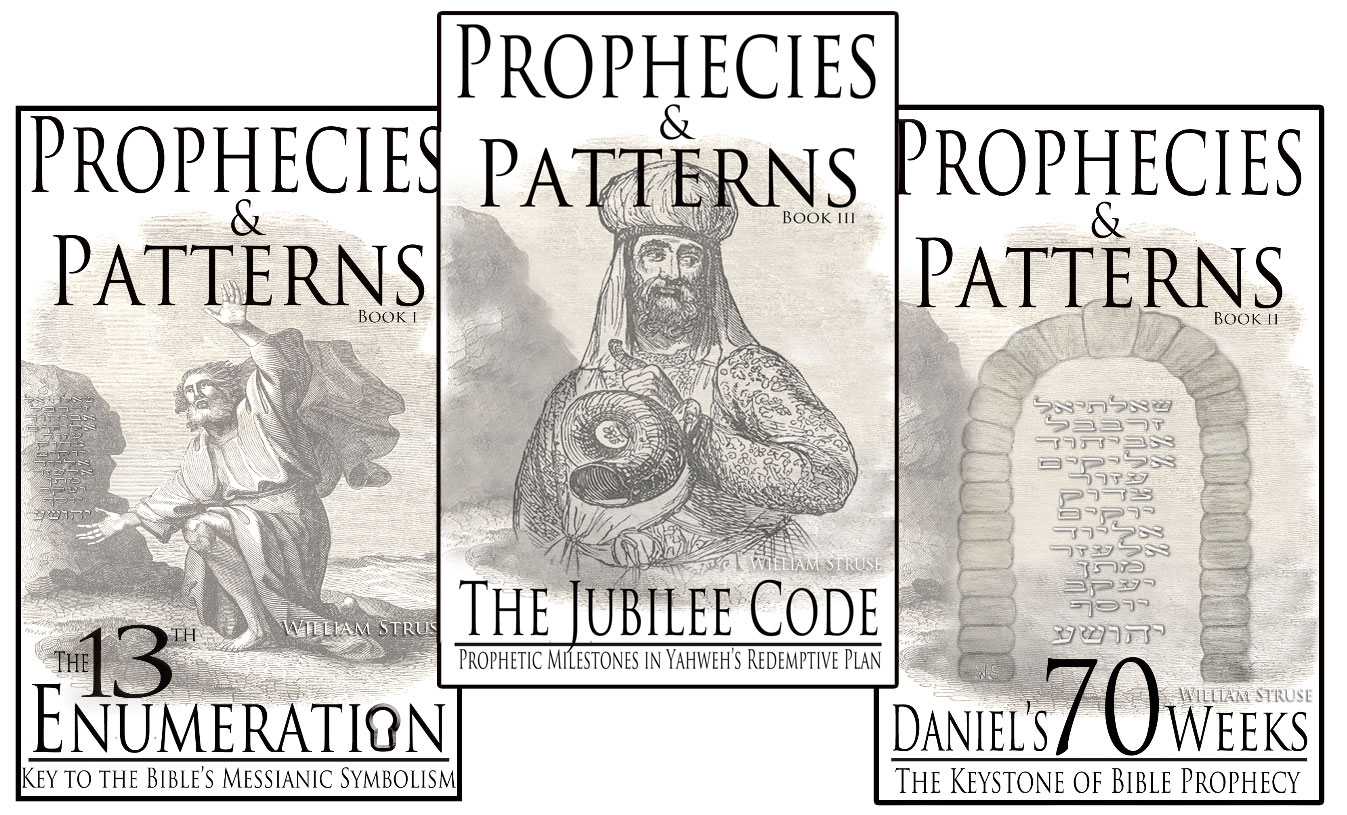 Numbers 14:33-34  And your children shall wander in the wilderness forty years, and bear your whoredoms, until your carcases be wasted in the wilderness.  After the number of the days in which ye searched the land, even forty days, each day for a year, shall ye bear your iniquities, even forty years, and ye shall know my breach of promise.
Joshua 5:6-12 For the children of Israel walked forty years in the wilderness, till all the people that were men of war, which came out of Egypt, were consumed, because they obeyed not the voice of YHWH: unto whom YHWH sware that he would not shew them the land, which YHWH sware unto their fathers that he would give us, a land that floweth with milk and honey.  And their children, whom he raised up in their stead, them Joshua circumcised: for they were uncircumcised, because they had not circumcised them by the way.  nd it came to pass, when they had done circumcising all the people, that they abode in their places in the camp, till they were whole.  And YHWH said unto Joshua, This day have I rolled away the reproach of Egypt from off you. Wherefore the name of the place is called Gilgal unto this day.  And the children of Israel encamped in Gilgal, and kept the passover on the fourteenth day of the month at even in the plains of Jericho.  And they did eat of the old corn of the land on the morrow after the passover, unleavened cakes, and parched corn in the selfsame day.  And the manna ceased on the morrow after they had eaten of the old corn of the land; neither had the children of Israel manna any more; but they did eat of the fruit of the land of Canaan that year.