Contest begins July 4th, 2013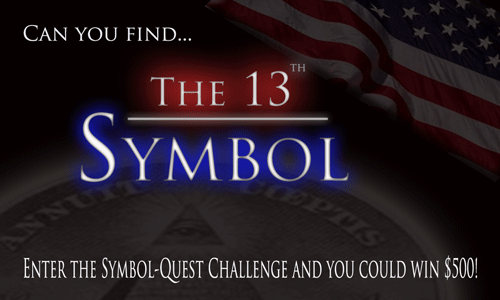 Official Rules for the 2013 Symbol-Quest Challenge are at my web site here: Symbol-Quest Challenge – Contest is over.
Please only post on this page if you have answers to the contest.
****Please note**** Your answers will be edited (before they are posted) so that others cannot see them. I will save an unedited version of your post in the event your are a winner. Make sure you use a valid email address.
FREE Book Download:
If you would like to learn more about Biblical history and Bible prophecy, you might also appreciate my books in the Prophecies and Patterns series.
At the following link you may download one of the three books shown below.  If you like the book and would like to download the other two, all I ask is that you subscribe to my blog. I won't share your email or spam you with advertisements or other requests. Just every couple of weeks I'll share with you my love of Biblical history and Bible Prophecy. Should you decide you no longer wish to be a subscriber you can unsubscribe at any time.
Click the following link to download your Free book: Book Download
I hope you'll join the adventure!
Subscribe to Blog via Email