The phoenix is a fantastic legend which has captured the imaginations of people down through the millenniums. Is it only a myth or is it like many such stories based on some ancient event? In my blog post today we will explore the history of this ancient legend. The truth may surprise you. (Authors note: This is another in a series of articles I wrote several years ago. Because it is graphically rich I have reproduced it here as a series of images. If you need to increase the text size just use (Ctrl +) or click on each image. I hope you enjoy the article. – William Struse)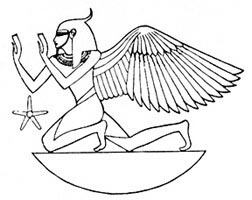 FREE Book Download:
If you would like to learn more about Biblical history and Bible prophecy, you might also appreciate my books in the Prophecies and Patterns series.
At the following link you may download one of the three books shown below.  If you like the book and would like to download the other two, all I ask is that you subscribe to my blog. I won't share your email or spam you with advertisements or other requests. Just every couple of weeks I'll share with you my love of Biblical history and Bible Prophecy. Should you decide you no longer wish to be a subscriber you can unsubscribe at any time.
Click the following link to download your Free book: Book Download
I hope you'll join the adventure!
Subscribe to Blog via Email