The 211 Pearl Street Challenge!
The brickwork symbol below was found on William Colgate's (Colgate/Palmolive) building of 211 Pearl Street, in lower Manhattan.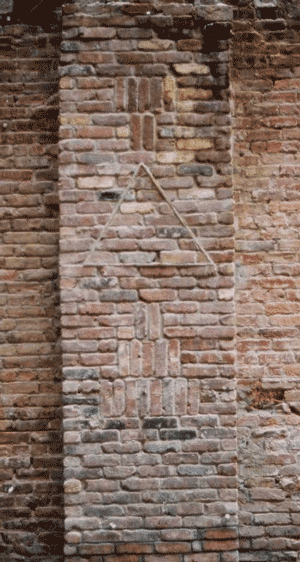 In 1817 William Colgate, one of 13 men, with "13 dollars, 13 prayers, and 13 articles", founded the Baptist Education Society, which later became known as Colgate University.


What do you think William Colgate's 211 Pearl Street symbol means?

The New York Times - "Three Cryptic Shapes Pose a Puzzle"
USA TODAY - "Symbol on NYC building a History Mystery"
Historic Districts Council - " American Da Vinci Code"
The New Yorker - "Mystery on Pearl Street"
Colgate University - History and Traditions
Alan Solomon's - Pearl Street Revival
The Sun (New York) - History Mystery:
Tribeca Trib - Pearl Street Symbol is Center of Mystery
Gotham Center - The Perils of Pearl Street
Downtown Express - Pearl St. block to get history boards




The contest is over but you can still try to figure out the symbol. I have provided additional information on this intriguing symbol below.


Here are the contest prize winners:

Grand Prize of $211.00 goes to: Lashauna D. Hinton @LashaunaHinton
Book Prizes go to: Judith Balafre @JudidthBalafre
Book Prizes go to: Jamie Godsafe @Quernain
Book Prizes go to: Paul Gresham @paulgresham3
Book Prizes go to: Jeremy Shory @OrionChronicles
Book Prizes go to: The Movement @Manifestists



Clue #1 

There is an ancient Hebrew custom which begins on the 15th day of the 7th month.  This custom has some intriguing instructions.  Find the instructions for the 1st day and you will find the numbers mentioned below. Find the countdown and remember it. It is really important.

Clue #2
In the first century, a Roman customs official (true historical person) composes an important list of names. This list becomes one of the most controversial and disputed texts of its kind for the next 2000 years.  The list should have had 45 names.  It didn't. The symbol at 211 Pearl Street is made up of 45 rows of bricks.  You'll have to figure out the rest.
There is 1 row of open bricks above the triangle and 3 rows below. (1&3) Remember this because it is important to that 1st century list of names.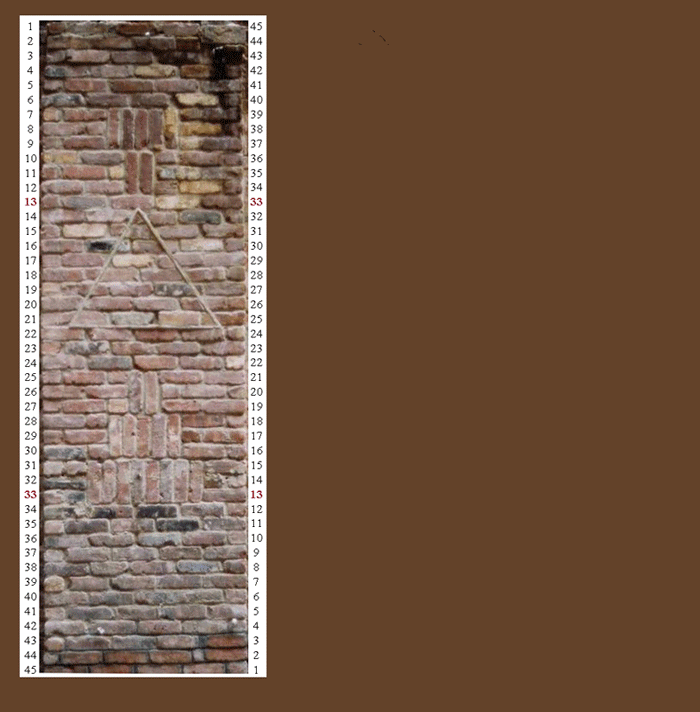 File-13 has been updated 7-13-2012
For additional information on The 13th Enumeration and historic personalities who may have known of the secret go to:
File-13.